SDS Management in the Public Sector
The public sector is perhaps one of the toughest industries to justify costs. With more than just the board of directors to answer to, the public sector has a unique group of shareholders, i.e. the tax payers. It's not easy to be right every time, and elected officials seldom get forgiven for perceived mismanagement of funds.
LOGICAL's hazMIN® has been working with states, counties, and municipalities for decades. With Online MSDS Management since 1999 and over 30 years in the HazCom industry, you can be confident in LOGICAL's ability to provide the right information to educate your employees about potential hazards within the workplace. Chemical disasters can ruin the environment and cause harm to our citizens. As our trusted appointed officials, you have the unique challenge of rising above the rest and representing the epitome of chemical management practices, in order to set the bar for private industry.
LOGICAL is the MSDS Management Company that cares about the spirit of the HazCom laws. hazMIN® is designed not simply to follow the letter of the law, but around LOGICAL's mission of making the best possible chemical management tools to ensure a better tomorrow. When you partner with LOGICAL and implement a hazMIN® solution, you will benefit from increased productivity and efficiency saving you valuable resources your community needs.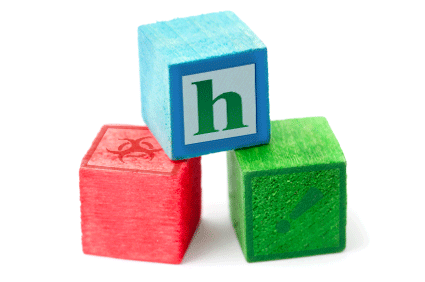 The building block approach to

Compliance

.

Build your own custom public sector solution with the hazMIN® building blocks (modules). Start with the building block that you need today; customize your building blocks to your specific compliance needs; and add building blocks as your needs grow.
Learn more about