Know your Right To Know rights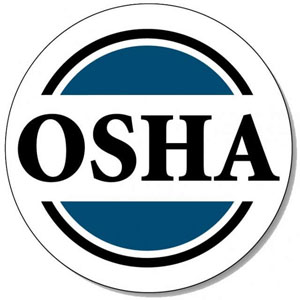 The AFSCME (American Federation of State, County and Municipal Employees) provides a good description of workers' rights protected under the HazCom Right To Know legislation in the article paraphrased below.
The Right-to-Know refers to workers' rights to information about chemicals in their workplaces. The federal law that provides these rights is the OSHA Hazard Communication Standard (29 CFR 1910.1200). Private-sector employers must provide chemical information to their workers under the OSHA standard.
Right-to-Know laws give workers the right to know about dangerous chemicals at work. You have rights to get information about chemicals in four main ways.
Employers must maintain a list of all hazardous products known to be in the workplace.
Chemical containers must have labels.
Containers must have a label that workers can read.
The label must show what the product is and who makes it.
The label must warn about the dangers of the chemical.
Material Safety Data Sheets (MSDS) that describe the dangers of a chemical and how to prevent exposure must be provided.
Workers must have access to MSDSs for the chemicals they work with during their shift.
MSDSs must not have blank spaces.
The name of the product on the MSDS must match the name on the container's label.
Workers must be trained about chemical hazards.
What are the health hazards of a chemical.
How to handle and store chemicals.
How to prevent exposure to chemicals.
Employees' rights and employers' duties under the law.
View the entire article here: Right-to-Know Laws and Rights
Although workers' rights are protected federally under the EPA, states regulate workers' rights independently. Regulations vary significantly between states. Workers should research state specific Right To Know information from their local EPA.