EPCRA - Toxics Release Inventory (TRI) Form R Reporting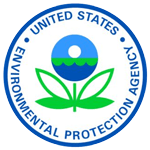 The Emergency Planning and Community Right-to-Know Act (EPCRA) of 1986 was created to help communities plan for emergencies involving hazardous substances. EPCRA requires hazardous chemical emergency planning by federal, state and local governments, Indian tribes, and industry. It also requires industry to report on the storage, use and releases of hazardous chemicals to federal, state, and local governments.
EPA enforces requirements under EPCRA to ensure that facilities are prepared for chemical emergencies and report any releases of hazardous or toxic chemicals. EPCRA requires that citizens be informed of hazardous or toxic chemical releases in their area. Industrial facilities must annually report releases and transfers of certain hazardous or toxic chemicals. This information is publicly available in the Toxic Release Inventory (TRI) database.
EPA and the state regulatory bodies verify EPCRA compliance through a comprehensive EPCRA compliance monitoring program; which includes inspecting facilities, reviewing records, and implementing enforcement action where necessary. The EPCRA compliance assistance program provides businesses, federal facilities, local governments, and tribes with tools to help meet environmental regulatory requirements.
Basics of TRI Reporting
January-June
Facilities Prepare and Submit Forms

July 1
TRI Forms Due to EPA

July-October
Ongoing Data Processing and Analysis

December/January
TRI National Analysis Available
To learn more about the EPA, and the Emergency Planning and Community Right To Know Act, visit: EPCRA